Destiny is not determined by Fate. It is our choices that connect us with destiny.
Today, it's hard to trust much of what we see and hear. Much media or conversation focuses on getting us to buy something. That won't connect us with Destiny. Instead, it's a direct connection with obesity, loneliness and anger, which is not cool. We need to know what's truth. Even though things are often chaotic, we can be clear about what's best to make smart choices.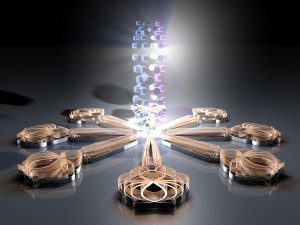 A 'happening' is a multimedia party with a theme, where people come to experience a message. Is Life a 'happening'? It can sure feel that way. Destiny is the word given to a life purpose. It feels good to touch what is truth in our lives. We get the message and connect with destiny.
Everyone is born with destiny. If we're in sync with change in our lives, we feel complete. What we sense keeps us in tune with change. Sensual Thinking guides us to connect with destiny by noticing what we feel with our minds. When we feel curious, determined, patient or dignified, our judgment gains perspective that connects with what is true. Being sensual thinkers means we become who we are meant to be, without losing touch with who we are. Destiny is something we feel.
Sensual thinking connects with the needs our times to reset the moral compass. With sensual syncing, there is simplicity of what we sense, the honesty of what we feel & the anchor of experience to guide choices. We are thinking differently. We're ready to talk less and sense more. With sensual filters it's automatic to experience power to recognize our sense of purpose. Thinking with our senses and feeling with our minds connects with our imaginations and sense of possibility. It is the intuitive way we reason, collaborate and communicate. We're relaxed and easy with courage to be progressive for ourselves in the face of what is unfamiliar, to find new solutions for old problems. Choose to be in sync with Destiny.
"The only way to make sense out of change is to plunge into it, move with it, and join the dance." – Alan Watts
All important dreams are timeless. They unite us, but we don't know it until we live them. Because we share values and dreams, the way to help ourselves and our world is by realizing our dreams – and sharing them. Thinking with our senses and feeling with our mind keeps us in touch with our dreams. Dreams connect with destiny.
Sensual thinking is a comfortable way to put things into perspective. Perspective gives a grounded feeling of purpose. With it, smart choices happen because our needs connect with what we want. It's easy.
"All the forces in the world are not so powerful as an idea whose time has come." Victor Hugo
Connecting with intuitive global values frees our imagination to find the sense of purpose that opens avenues of possibility for in our lives. We easily feel with courage that we sense in others, and we quite naturally feel and respect dignity. By connecting with curiosity and foresight, we know it's time to shed old mindsets around Education, Health & the Environment to see things differently. We can create new solutions. Destiny is a free choice. Sensual thinking leads us there. The outcome for our lives and our world is determined by our actions.
Sensual thinking makes cutting through lies easy because it keeps us clear about where we stand, all the time. Resetting our perspectives is a filter to recognize progress we cannot "see". Our choices feel safe and smart. That's what's happening.
Every day, technology continues to encourage cultural evolution of the mind by opening doors of immediate connection & unlimited options that invite new boldness. 360° Sensual thinking is the seamless way to navigate change and connect with what matters.
Be bold enough to think outside the box for new answers. Attend your Destiny. Sensual Thinking creates a future that promises a balanced, high quality of life for us and for our planet. We are welcoming in the new Humanitarian Age with thought evolution.
Everyone walks a bridge between creating the future & building a legacy. Imagine wisdom & innovation, walking together at the right tempo, uncovering new solutions for old problems. Sensual thinking is your connection with destiny. Take control of your life & our world by thinking differently.
Feel liberated by change & the wisdom of experience and connect with what is genuine. Plug-in to your passion of purpose & feel the beat. More than fun, curious#happenings are music, scent, light & technology to relax boundaries to reset & affirm the intuitive way to connect the dots in our lives & our world. Magic and humor keep it real. With feelings of purpose or destiny, we can be fearless about our choices, because we know where we're going.
Destiny is celebration & affirmation of the future. Be curious. Experience a fun filled, worldwide edu-tainment event, with great music as the muse & surprise sensory experiences that connect the vibrations. We merging the best of 2 worlds – the innovation of technology with the wisdom and character of being human – for the benefit of all. Our time is now.
#JaneBernard