Think less and sense more to access new, practical kinds of comfort & pleasure.
Comfort is energy that we recognize intuitively.
Lets get comfortable. When we talk less and sense more, our comfort level improves. Comfort is more than a response to what we sense through our eyes, hands, ears and taste. It's intuitive to seek different kinds of comfort — physical, emotional, spiritual & personal. We naturally think with our senses & feel with our minds to seek comfort.
Balancing what you know with what you feel, is the natural way to find comforts of connection and understanding. The drive for comfort connects with productivity and quality time in our lives. Intuition is inner GPS that connects what you sense with what you know to stay in your comfort zone.

The easiest way to ride energy of change is to be connected with what deeply matters to you. Your intuitive comfort zone is the place that keeps the ride smooth. You feel turned on. It's exciting to feel connected.

The 5 senses ground us while global intuitive values protect our choices by highlighting priorities and defining personal boundaries. Real comfort connects with a secure feeling. Sensual thinking is your reality check with direct access to the protective big picture.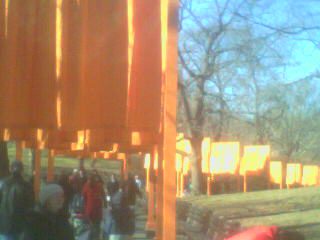 Global values are attitudes we recognize that link with Destiny. With open eyes, hearts, ears and mind,our possibilities are endless. That doesn't mean it's always easy. But, it is always rewarding. It's time to feel important connections. Be bold. Take the trip to where your dreams are guiding you by tuning-in. It's absolutely worth the effort to open doors of your mind.

Often, we must go through a maze of change seeking a fresh breath of understanding to reach comfort. By using your senses to connect your ideas with your values, you uncover your unique potential to see new solutions for old problems.

You have answers; it's time to reconnect with your questions.
Fine tune your senses to unwind and sync up with change. Close your eyes and hear the music of your potential. It's surprisingly easy. Once we find our comfort zone, we prosper.

Real comfort feels relevant & exciting. Leave the familiar for awhile. Open connections to action with sensual syncing.
Comfort is individual. How do you feel it?
Ease – Opulence – Repose – Serenity – Tranquility – Contentment – Coziness –Consolation – Prosperity – Sympathy – Support – Calm – Cheer –
#janebernard