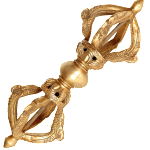 CuriousHappening
Event Design
Curiosity is the beginning of transformation. Event design for CuriousHappening is holistic. Plan to enter through a portal of lights and silk, to leave the familiar. Experience the beauty and powerful mind-expanding experience of Sensual Thinking. Expand your abilities to sense purpose, timing, responsibility and natural creativity for the greater good.
Experience inspired energy aligned with purpose and integrity. Sync with ageless universal values and use them to step into a future where humans are still humans, and crimes against humanity are not repeated.
Universal values directly link with purpose and destiny. These intuitive tools for change are easy to identify. They are a constant global and personal source of inspiration to heal our planet and unite for the greater good.
With a fantastic creative team of artists and thinkers, we have planned edu-tainment with flexible answers for a healthy balanced social revolution through natural thought evolution.
CuriousHappening is a unique opportunity to access and understand intuitive portals to potential found by thinking with your senses and feeling with your mind. Choices you make create the future.
CuriousHappening
A 'Happening' is a multi-media party with a theme. People attend to experience the message. 'Happenings' always involve audience participation in an atmosphere of community, enthusiasm and purpose.
Imagine three hours of music, scent, light, art, food and energy technology designed to enhance, balance and affirm your natural instincts for connecting the dots. Be curious and learn to  sense and balance inner passions to take action to have what you need. Learn to access personal courage to be progressive for yourself in the face of what is unfamiliar. Experience the comfort of discovering that good timing is natural. Leave refreshed and restored through new insights and ready to create the future.
Curious Happening will be infused with unspoken energy to guide you to sense advantages of being in sync with change. Imagine an all-access pass to private satisfaction and public success. Thinking with your senses means you're more alert, more relaxed and feel more secure. Connecting with ageless universal values keeps you more discriminating at every level of your life.
Discover new approaches for solving important environmental and humanitarian issues – like Hunger.
In 2019, in New York City for 3 hours of interactive edu-tainment, CuriousHappening is a reality check of sensual thinking. Every one is part of the big picture. Music, quantum technology, magic, art and sensual energy are woven through the event design. We are ushering in thought evolution ~ grounded in bravery, common sense and wholesome energy. Experiencing curiosity is the beginning of change.
Our focus is the senses, where music, scent, light, magic, art, taste and technology easily relax boundaries of thought. Because listening to music is like flying through time and space without moving, the strategic use of original and familiar music will open new rooms in your mind. Intuitive sensual thinking reveals safe boundaries on the path of change. We unite and find comfort with global values that spark enduring passion, courage and creative thinking. ]There will be dancing. Expect to define a new sense of personal momentum and global connection. Expect to have fun.
We can see the past and not repeat it.
Our goal is to connect with humanitarian needs our times and to reset the moral compass by thinking differently. Get ready to leave the familiar and reach new heights. With sensual thinking, it is common sense to be clear about what matters. Even when things are confusing, you can make smart decisions for the future.
More coming.